Association of Nurses in AIDS Care
ANAC provides valuable educational, networking and career support to nursing professionals working in HIV/AIDS care. Our members are a diverse group of nurse clinicians, educators, researchers and students working in various aspects of HIV.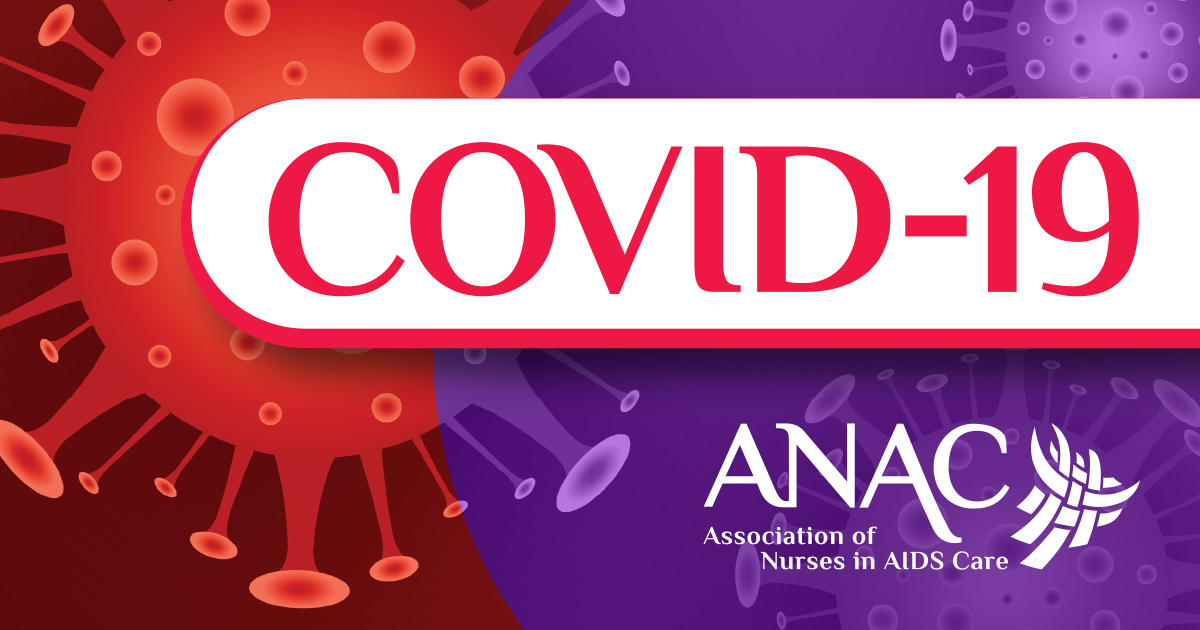 COVID-19 UPDATES AND RESOURCES
We have an obligation to our patients and communities to provide useful information about the recent COVID-19 pandemic without increasing fear. ANAC is publishing a weekly update every Friday filled with resources for HIV/AIDS healthcare teams and PLWH. Read the most recent update here.
Sign up to receive these and other updates from ANAC. View past updates and webinars.
We will also be updating our Facebook page regularly with information.
© 2020 Association of Nurses in AIDS Care.