Although HIV has been around for more than 40 years, millions of people are still affected by the disease every year. In many parts of the world, nurses are the primary caregivers for people living and aging with HIV, and they need up-to-date information about the daily management of the disease. The International Nursing Network for HIV Research was established in 1996 to respond to the need of HIV nurses for relevant information to inform clinical care. The Network's main activity is a series of international multi-site collaborative research studies which can be found here. The Network also hosts semi-annual meetings as well as a biannual international nursing science conference. The Network's flexible structure has proven to be one of its greatest assets, as well as a challenge. The Network has proven to be a useful framework for conducting international collaborative activities related to HIV/AIDS and nursing science.
To learn more about the Network's history, please view the article by Dr. Bill Holzemer and the JANAC President's Message by Darcel Reyes, Yvette Cuca and Carol Dawson-Rose.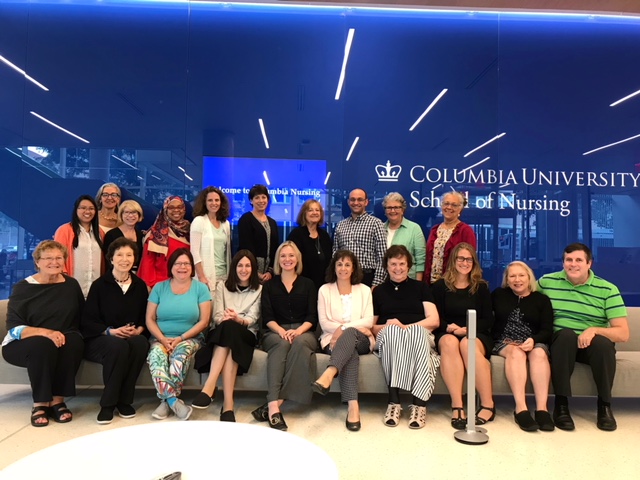 Goals
Improve the quality of care for persons living with and affected by HIV/AIDS
Link nurse scientists and clinicians working in HIV/AIDS
Participate in developing an international agenda for HIV research in nursing
Generate cross-cultural and cross-national research in HIV/AIDS
Promote the active involvement of nurse researchers throughout the word
Identify and train nurse scientists
Research network strategies
Develop and implement an international HIV/AIDS nursing research program
Foster communication among Network participants through regular meetings and other means (e.g. email)
Share conceptual, methodological and technical expertise
Conduct cross-cultural, cross-national nursing research studies
Establish international nursing research database in HIV/AIDS
Disseminate study findings through international presentations and publications
Research studies
Our research studies have engaged nurses and interdisciplinary scientists on six continents and 12 countries. View more information about each research study and its findings.
Study I: Predictors of Adherence in HIV/AIDS (PI: William L. Holzemer, RN, PhD)
Study II: Symptom Management for Persons with HIV Disease (PI: William L. Holzemer, RN, PhD)
Study III: Self-care Symptom Management in HIV/AIDS (PI: William L. Holzemer, RN, PhD
Study IV: The Efficacy of the HIV/AIDS Symptom Management Manual (PI: William L. Holzemer, RN, PhD)
Study V: Exploring the Role of Self-Compassion, Self-Efficacy and Self-Esteem for HIV-Positive Individuals Managing Their HIV (PI: Carol Dawson-Rose, PhD, RN)
Study VI: Health Literacy: People Living with HIV, Health Care Providers and Professional Care Team Members (PI: Carol Dawson-Rose, PHD, RN and Carmen Portillo, PhD, RN)
Study VII: Ecological Understanding of Physical Activity Patterns od Adults Living with HIV through the Lifespan (PI: Allison Webel, PhD, RN)
Study VIII: The Impact of COVID-19 Pandemic on People Living with HIV (PI: Carol Dawson-Rose, PhD, RN and Yvette Cuca, PhD, MPH)
Global reach and impact
Through the history, the Network has worked with scholars from many parts of the world. Network investigators live and work around the world in Botswana, Canada, China, Columbia, Kenya, Namibia, Norway, South Africa, Taiwan, Thailand, United States, Peru and Puerto Rico.
Publications
Visit our Google Scholar Page for a complete list of references.
How to get involved with the Network
The Network meets twice per year to discuss, design and disseminate the research funding. Upcoming meetings include summer 2023 (Aug. 2-5) in San Juan, Puerto Rico and winter 2024 (tentatively Jan. 11-13) in Atlanta, GA.
Contact information for co-chairs
Reach out to either co-chair for information about publications, current studies or upcoming meeting.
Allison Webel, University of Washington School of Nursing
J. Craig Phillips, University of Ottawa, School of Nursing and the Faculty of Health Sciences