ANAC2019 in Portland was a huge success! More than 500 ANAC members attended and heard from fantastic speakers, networked with colleagues, reminisced about the past and looked towards the future. Mark your calendar for ANAC2020 in Tampa, FL November 12-14, 2020.
Awards
Each year at conference, ANAC present many awards to nurses, healthcare providers and others that fight for the rights of persons living with HIV/AIDS. View the list of award winners.
Speakers
Click here to view the conference program.
Opening Keynote Speaker: Shannon Weber, MSW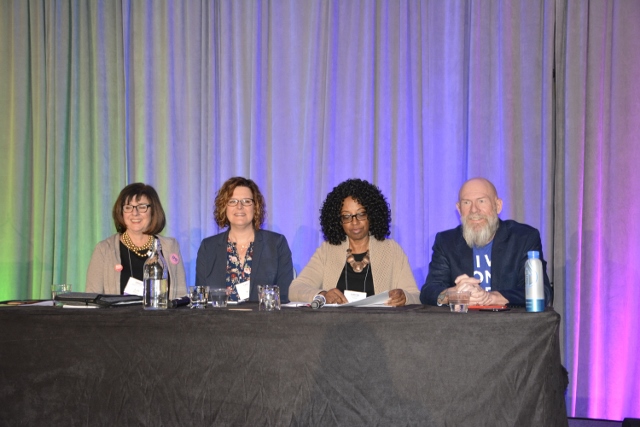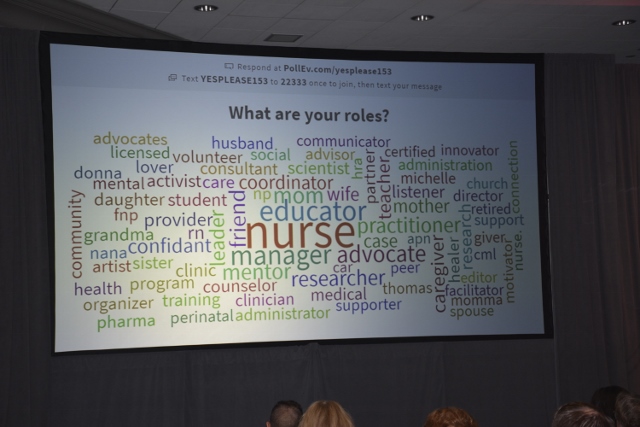 Shannon gave an inspiring keynote about the importance of self-care in health care. She used an interactive audience response system to engage all attendees. It was a great way to kick off conference!

Plenary Sessions: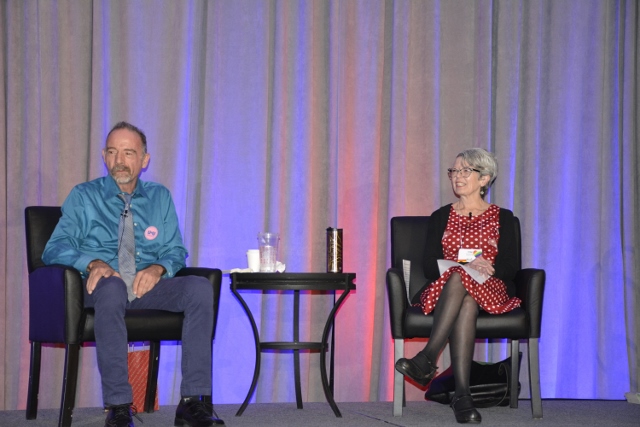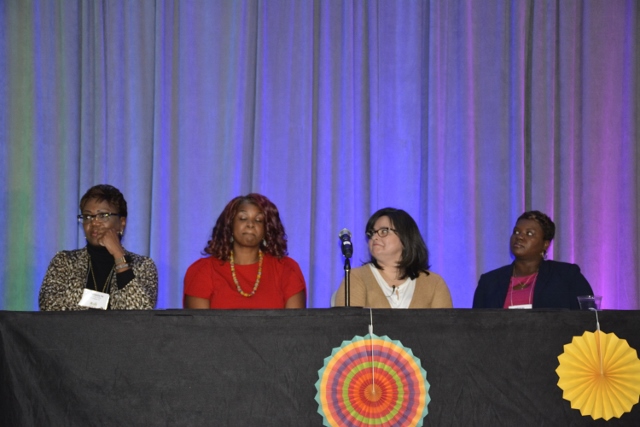 The plenary sessions at ANAC2019 were exceptional. Timothy Ray Brown gave a moving testimonial about his journey through the healthcare system. We featured two panels this year, one on HIV and Aging (Tez Anderson, Dorcas Baker and Casey Shillam) that was a mix of a nurse clinician, nurse educator and a person living and aging with HIV. Aging with HIV is quickly becoming an important topic as our patients are facing new challenges. The other panel of Women of Color in HIV (Rasheeta Chandler, Crystal Chapman Lambert, Michele Crespo-Fierro) shared innovative ideas and the use of technology in research from powerhouse women in HIV research.
The Plan to End HIV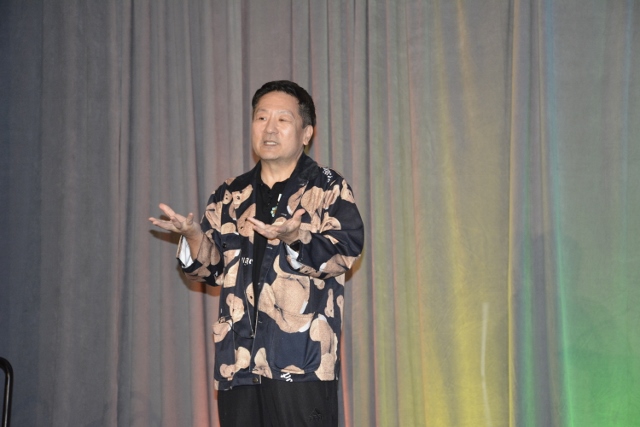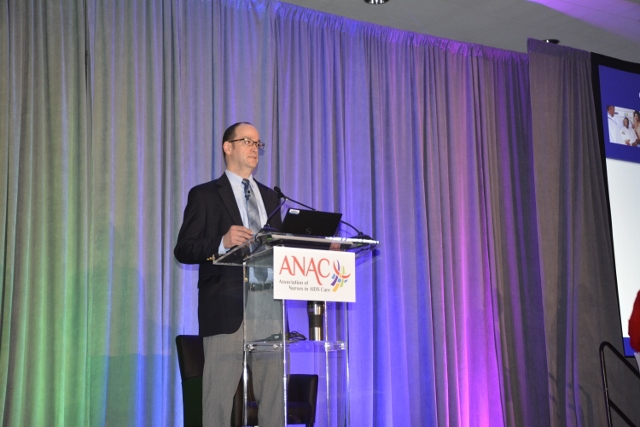 Miguel Gomez gave an informative and honest view of Ending the Epidemic: A plan for America and asked for input on how to make the goal work in actual healthcare settings. Paul Kawata ended the conference on a positive and energetic note with his views on the HIV epidemic and what it is going to take to end it.
Gala
As always, the local chapter put on a show to highlight their city! A fun night of drag queen bingo with Poison Waters, great local food and dancing gave attendees a night to remember!

5B
The highlight of the conference was the showing of the documentary 5B. 5B is the inspirational story of everyday heroes, nurses and caregivers who took extraordinary action to comfort, protect and care for the patients of the first AIDS ward unit in the United States. 5B is stirringly told through first-person testimony of these nurses and caregivers who built Ward 5B in 1983 at San Francisco General Hospital, their patients, loved ones, and staff who volunteered to create care practices based in humanity and holistic well-being during a time of great uncertainty. The result is an uplifting yet candid and bittersweet monument to a pivotal moment in American history and a celebration of quiet heroes, nurses and caregivers worthy of renewed recognition. We were honored to host Cliff Morrison, Alison Moed and Guy Vandenberg, all featured in the film, as they shared their first-hand perspectives.