ANAC2020 Virtual Conference

Registration is open until Dec. 31, 2020.
Registration costs
Full Registration ($200 USD): Provides full access to all conference sessions. Register now. All sessions are on-demand until Dec. 31, 2020.
Limited Registration (No cost): Provides limited access to five selected sessions plus the posters. The limited registration is available only to students or residents of low or middle income countries as defined by the World Bank. There are a limited number of tickets available. Register now.
Conference overview
ANAC2020 is the leading conference for nurse practitioners and nurses working in HIV and its associated conditions, co-infections and co-morbidities. ANAC2020 will include expert speakers and abstract-driven presentations that focus on U.S. and global nursing and inter-professional HIV care and treatment, prevention and research. Due to the COVID-19 pandemic, we have decided to cancel our in-person conference and offer the same great speakers and topics through a remote platform.
To address the complexities of HIV care and prevention, our annual event brings together nurses, other members of the healthcare team, researchers, educators, policy experts, healthcare innovators and nursing students from across the country. Over the course of three days, we examine issues and learn the latest developments and advances through both abstract-driven sessions and highly acclaimed invited speakers.

Continuing Nursing Education (CNE) available
Paid attendees will be able to earn up to 17.5 CNE contact hours. CNE is available for live and on-demand sessions through Dec. 31.
CONFERENCE OBJECTIVES:
Conference Objectives:
Analyze strategies to advocate for advances in HIV/AIDS treatment, care and prevention within the current policy environment with a focus on Ending the Epidemic (ETE)
Discuss innovative biomedical, psychosocial and behavioral research in HIV, with an emphasis on:
- Symptom management
- Self-management strategies
- End of life and palliative care
- Prevention and wellness
- Technological modalities
- Social determinants
- Disparities in HIV incidence and health outcomes
- Underrepresented populations
Evaluate the global impact of nurses and other healthcare professionals in addressing HIV prevention and care, health disparities, HIV risk and social determinants of health
Increase capacity of nurses and other healthcare professional to identify, treat, care and advocate for individuals at risk for and/or living with HIV and related co-morbidities
Explore the important roles of nurses and nurse leadership in impacting health and healthcare around the world, in the context of 2020 as the Year of the Nurse.
Make a donation
Your cost to attend conference is less this year since registration is reduced and travel, hotel and other costs are not incurred. We ask that you consider contributing something from that usual expense to support our year-round education and advocacy work. To donate, click here.
Thank you sponsors!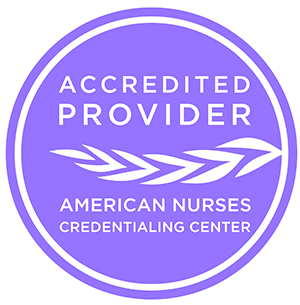 The Association of Nurses in AIDS Care is accredited as a provider of nursing continuing professional development
by the American Nurses Credentialing Center's Commission on Accreditation.