ANAC2020 Virtual Conference

ANAC2020 is going virtual!
ANAC2020 is the leading conference for nurse practitioners and nurses working in HIV and its associated conditions, co-infections and co-morbidities. ANAC2020 will include expert speakers and abstract-driven presentations that focus on U.S. and global nursing and inter-professional HIV care and treatment, prevention and research. Due to the COVID-19 pandemic, we have decided to cancel our in-person conference and offer the same great speakers and topics through a remote platform. Sponsorship opportunities are available!
Attendance is limited to 1,000 attendees. We will offer two levels of registration this year. The general registration will be $200 and give attendees access to the full conference, social events and CNE. There will also be a free registration option with access to select programming for a limited number of registrants. All speaker sessions will be available on-demand to registrants until Dec. 31, 2020.
Continuing Nursing Education (CNE) available
Paid attendees will be able to earn up to 18 CNE contact hours. CNE is available for live and on-demand sessions through Dec. 31.
CONFERENCE OBJECTIVES:
Conference Objectives:
Analyze strategies to advocate for advances in HIV/AIDS treatment, care and prevention within the current policy environment with a focus on Ending the Epidemic (ETE)
Discuss innovative biomedical, psychosocial and behavioral research in HIV, with an emphasis on:
- Symptom management
- Self-management strategies
- End of life and palliative care
- Prevention and wellness
- Technological modalities
- Social determinants
- Disparities in HIV incidence and health outcomes
- Underrepresented populations
Evaluate the global impact of nurses and other healthcare professionals in addressing HIV prevention and care, health disparities, HIV risk and social determinants of health
Increase capacity of nurses and other healthcare professional to identify, treat, care and advocate for individuals at risk for and/or living with HIV and related co-morbidities
Explore the important roles of nurses and nurse leadership in impacting health and healthcare around the world, in the context of 2020 as the Year of the Nurse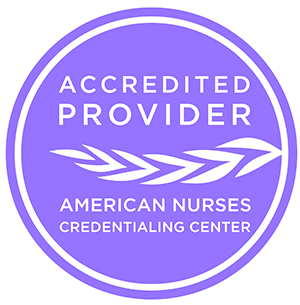 The Association of Nurses in AIDS Care is accredited as a provider of nursing continuing professional development
by the American Nurses Credentialing Center's Commission on Accreditation.