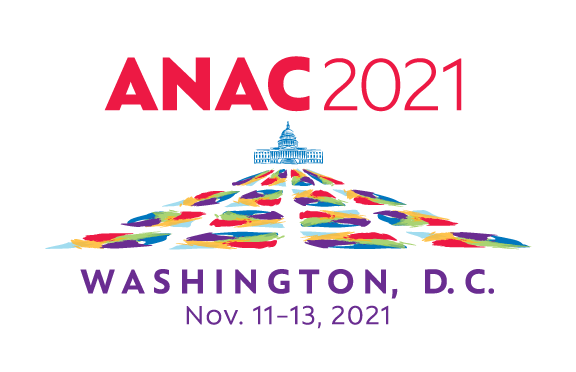 The theme of ANAC 2021 is Year of the Nurse: A Call to Action. The World Health Organization designated 2020 and 2021 as the Year of the Nurse and Midwife. We will highlight the valiant contributions nurses have made to HIV prevention and treatment, COVID-19 responses and overall healthcare, during a pandemic. Other topics include the national Ending the HIV Epidemic: A Plan for America, racism and healthcare disparities and the impact of COVID-19 in our communities.
COVID-19 vaccinations are required. Masks must be worn throughout the hotel and conference venue and we encourage social distancing whenever possible. Read the full announcement about COVID-19 policies and safety precautions.
Conference scholarships
Applications for scholarships are now closed.
Venue information
ANAC2021 - Year of the Nurse: A Call to Action will be held Nov. 11-13, 2021 in Washington D.C. The conference will be held at the Renaissance Washington, D.C. Downtown Hotel. Room block will close Oct. 14. More information about hotel rates and reservations.
Sponsor, exhibitor and advertising opportunities are now available. Learn more.
Conference overview
The ANAC annual conference is the leading conference for nurse practitioners and nurses working in HIV and its associated conditions, co-infections and co-morbidities. ANAC2021 will include expert speakers and abstract-driven presentations that focus on U.S. and global nursing and inter-professional HIV care and treatment, prevention and research.
To address the complexities of HIV care and prevention, our annual event brings together nurses, other members of the healthcare team, researchers, educators, policy experts, healthcare innovators and nursing students from across the country. Over the course of three days, we examine issues and learn the latest developments and advances through both abstract-driven sessions and highly acclaimed invited speakers.
Cancellation policy
Registration cancellations received by the ANAC office on or before Nov. 9, 2021 will receive a full refund, less a $50 administrative fee. All cancellation requests must be made in writing prior to Nov. 9.
COVID-19 restrictions and cancellations: There are no current and projected COVID-19 restrictions for indoor gatherings for Washington, D.C. If there are new COVID-19 restrictions in Washington, D.C., or if your local region or employment prohibit travel or gatherings due to COVID-19 surges, a full refund (minus a $50 fee) will be issued after Nov. 13, 2021. Requirements for refund will include written evidence of CDC, local health department or employer ban on travel and/or meetings.
Rates
| | |
| --- | --- |
| Members | |
| Early bird (Closes July 15) | $450 |
| Regular | $499 |
| On-site | $550 |
| | |
| Non-members | |
| Early Bird (Closes July 15) | $575 |
| Regular | $650 |
| On-site | $700 |
| | |
| One-day/daily pass | $185 |
| Student/Retired | $285 |
Conference objectives
1. Discuss innovative biomedical, psychosocial and behavioral research in HIV, with an emphasis on:
Aging
Co-occurring conditions
Inequities in HIV incidence and health outcomes
End of life and palliative care
Prevention and wellness
Self-care for nurses
Social determinants
Symptom management
2. Describe innovations in HIV prevention and treatment that support the National HIV/AIDS Strategy and the Ending the Epidemic plan.
3. Illustrate the impact of nurses and other healthcare professionals in addressing HIV in global settings.
4. Build capacity of nurses and other healthcare professionals to effectively engage in advocacy and health policy for people affected by HIV.
5. Describe the impact of COVID-19 on nurses, healthcare, communities and people affected by HIV.
6. Examine inequities in HIV incidence and outcomes, healthcare or social determinants of health.
7. Identify the important roles of nurses and nurse leadership in the context of 2021 as the Year of the Nurse.
8. Enhance the capacity of nurses and other healthcare professionals to identify, treat, and care for people with and at risk for HIV.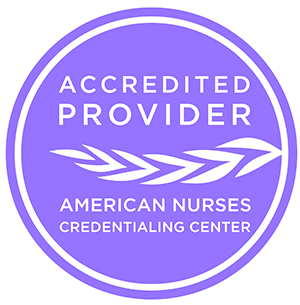 The Association of Nurses in AIDS Care is accredited as a provider of nursing continuing professional development
by the American Nurses Credentialing Center's Commission on Accreditation.