ANAC2017 in Dallas was a huge success! Nearly 500 ANAC members attended and heard from fantastic speakers, networked with colleagues, reminisced about the past and looked towards the future. View our Facebook page to view all of the great photos. Mark your calendar for ANAC2018 in Denver, November 8-10, 2018.
Awards
Each year at conference, ANAC present many awards to nurses, healthcare providers and others that fight for the rights of persons living with HIV/AIDS. View the list of award winners.
Speakers
Click here to view the conference program.
Opening Keynote Speaker:
Ella Curry, PhD, MTS, RN
ANAC at 30: Living into the Visions of our Founders, Leaders and Members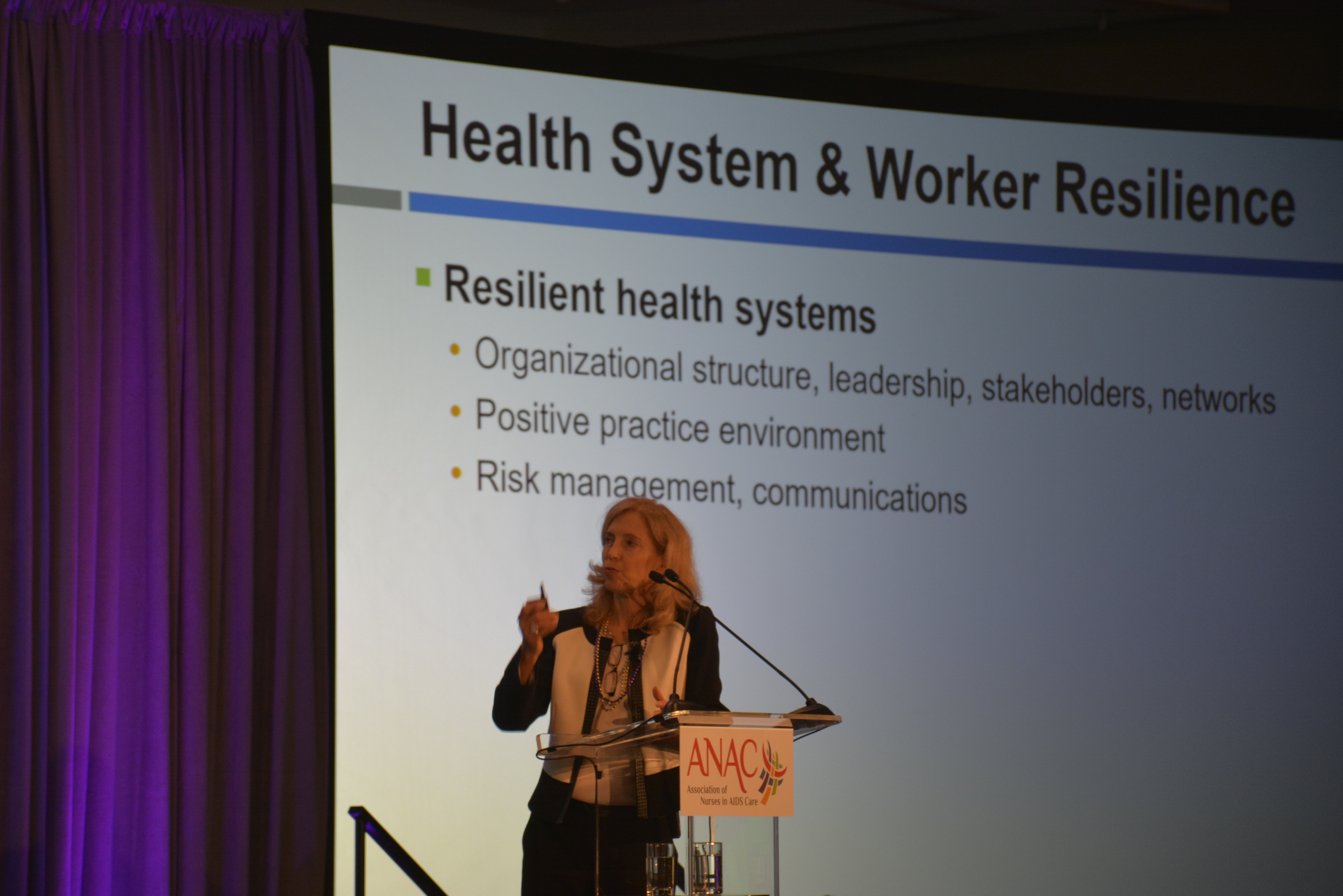 Plenary Speakers:
Ann Kurth, PhD, RN, CNM, MPH, FAAN
Planetary Health and the Role of Nursing
Ed Gardner, MD
Update on the HIV Care Continuum: Engagement and Retention
Raegan McDonald-Mosley, MD, MPH, FACOG
The Important Role of Safety-Net Providers in Addressing Health Disparities in Reproductive Health Care
Karla Thornton, MP, MPH
Project ECHO: Expanding Access to HIV and Hepatitis C Care
Karen Daley, PhD, RN, FAAN
A 30-year Journey Towards the Future
George W. Bush Presidential Library Tour and Museum
The ANAC Public Service Award was bestowed upon President George W. Bush for his vision and leadership in establishing and championing the PEPFAR program. Since its inception in 2003, the President's Emergency Program for AIDS Relief (PEPFAR) has provided lifesaving treatment to 11.5 million people living with HIV in more than 100 countries. ANAC nurses have worked in PEPFAR programs and we gratefully acknowledge the President's commitment to compassionate care for people living with HIV. View the photos here.
30th Anniversary Display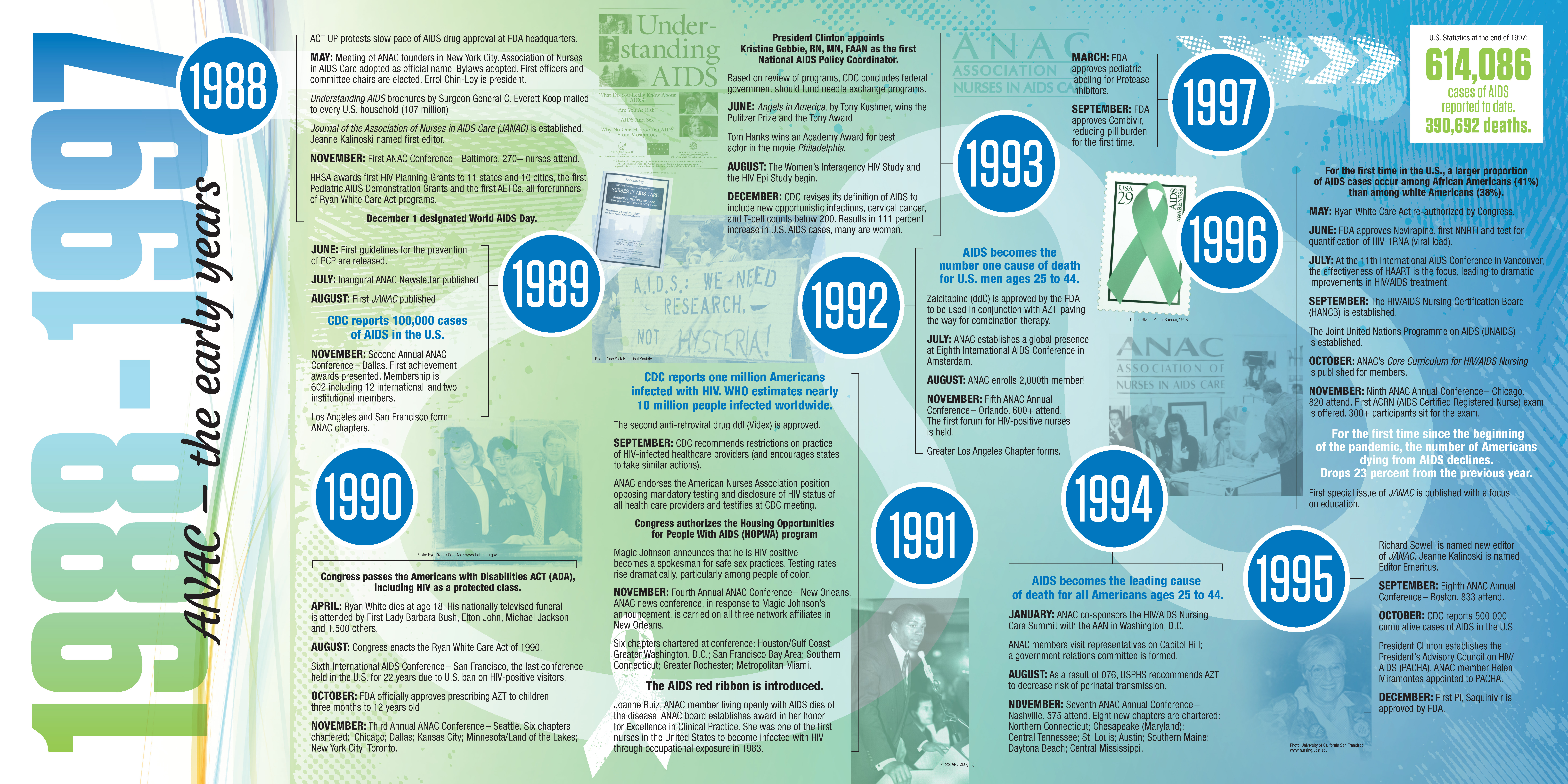 Attendees were able to walk through the ANAC 30th Anniversary display featuring large-scale timelines from the last 30+ years of HIV/AIDS and display cases filled with publications, photos and other memorabilia. ANAC is celebrating its 30th anniversary throughout 2018.
Gala
Big kudos to the Dallas Chapter for hosting a fantastic gala. The theme was a country and western hoedown with line dancing and barbecue. A great time was had by all! View the photos here.
Celebration of Life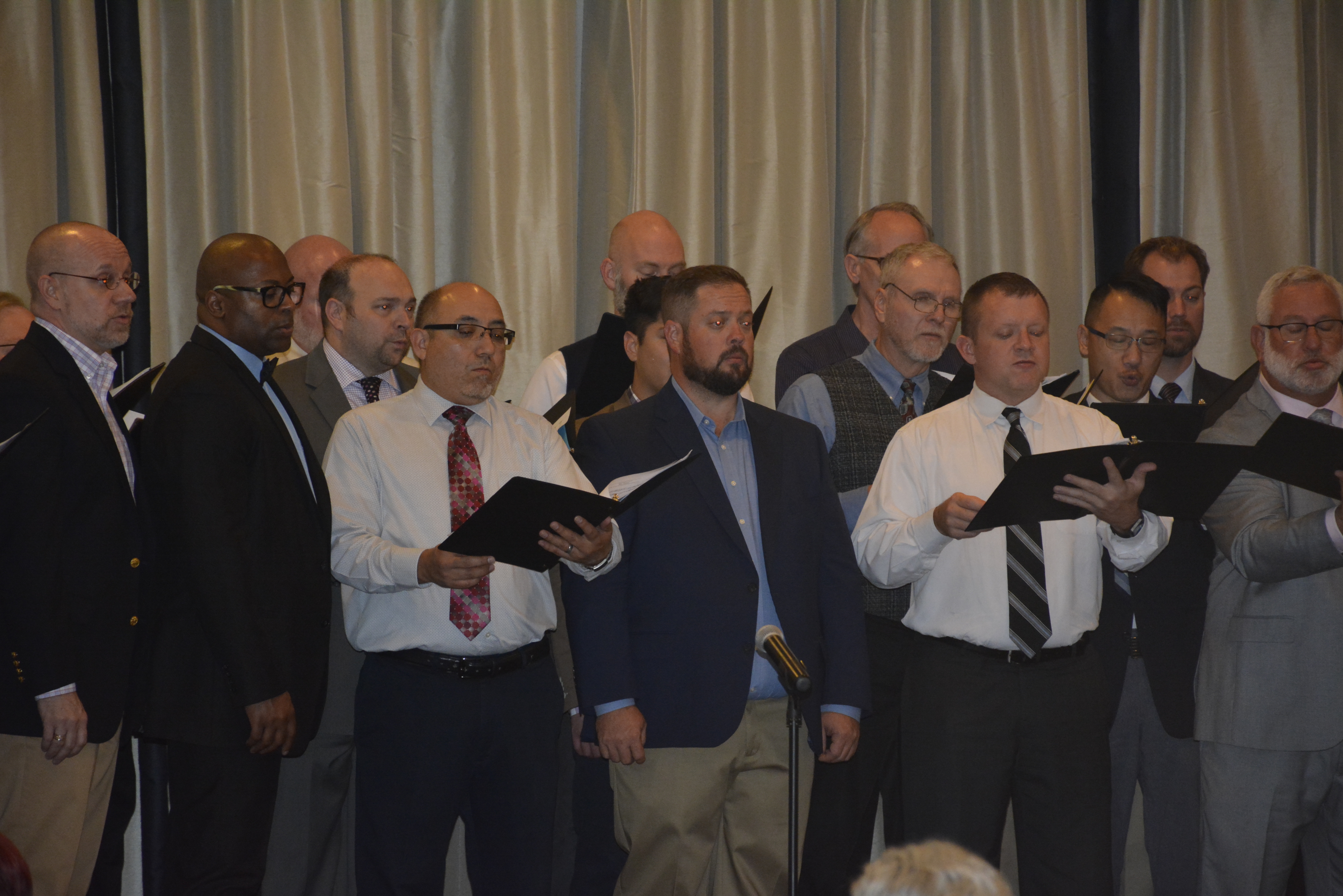 The Celebration of Life is a gathering held each year to remember those we have lost and share memories of friends and family. The Turtle Creek Chorale from Dallas provided an a cappella musical program. The Turtle Creek Chorale is primarily a gay men's chorus, they welcome all men, and those that identify as male, regardless of sexual orientation.
Conference Evaluations
If you have not already claimed your CNE and filled out your conference evaluations -- click here and log in.