"Protecting Me, Protecting Us": Biomedical Advances for Vulnerable Populations
ANAC 2014 Preconference

"Protecting Me, Protecting Us": Biomedical Advances for Vulnerable Populations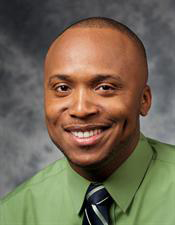 Orlando Harris, PhD, RN, FNP
Wednesday November, 5th 11:30am - 5pm
The preconference is designed for clinical and nonclinical professionals involved in providing healthcare services to populations at a high risk of acquiring HIV such as MSM, commercial sex workers, and transgendered persons. The purpose of this highly interactive preconference is to expose healthcare providers and community partners to current advances in biomedical interventions with a focus on high risk vulnerable populations.
Preconference Objectives:
By the end of this preconference participants will be able to:
1. Identify current advances in biomedical interventions (i.e., PrEp, vaccines, and microbicides) and the implications for use with high risk vulnerable populations;
2. Discuss ethical and clinical considerations related to biomedical interventions for high risk populations;
3. Recognize the roles and involvement of community partners (i.e., community-based organizations, HIV/AIDS advocates, etc.) in achieving optimum uptake of biomedical interventions in order to accomplish the goal of an AIDS free generation;
4. Define the roles of health professionals (nurses, social workers and pharmacists) in connecting vulnerable populations to current available biomedical interventions.
Click here to register now