The Bylaws and Resolutions Committee is an integral part of the organization. This committee's objectives include:
Initiates calls for bylaws amendments. The Committee receives input from the membership, whether individual, chapter, the committee itself, or the Board of Directors.

Assists members with correct parliamentary language for Bylaws, and then brings proposed Bylaws forward to the membership for action.

Issues a call for resolutions to be presented to the membership at the Annual Meeting.

Bring forth proposed resolution for action by the membership.

Responsibility for reviewing all Chapter Bylaws to determine compliance with Chapter sample bylaws and ANAC National Bylaws.
There is a monthly time committment of at least one to two hours each month, primarily composed of review of Chapters' bylaws, report of such reviews to the Chapters Committee Chair in writing and subsequent review of initially non-compliant chapter bylaws. Communication with the Chapters Chiar is essential. This committee primarily communicates via e-mail and meets for 1.5 hours in committee at the Annual Conference. Chapter Bylaw awareness and periodic review are strongly supported by this Committee.
As new groups apply for Chapter status, the ANAC Bylaws Committee works with the Chapters Committee by assisting potential Chapters in the preparation of their ANAC compliant Bylaws.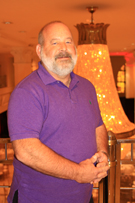 2015 Bylaws Chair: Robert Manning
2015 Bylaws Committee Members: Carol Cohen, Michael Coker, Donna Gullette
2015 Board of Directors Liaison to the Bylaws Committee: Michelle Agnoli
To learn more about the ANAC Bylaws, please click here.
Committee Chair: Please click here to submit your Quarterly Report electronically. Click here to submit your Committee Annual Report.