The Nominating Committee:
Reviews each nominees' qualifications and credentials and selects which nominees will appear on the ANAC ballot.

Is responsible for ensuring that each nominee meets the requirements written in the bylaws and calling references supplied by the nominee to confirm that each nominee is qualified and capable of carrying out the duties for their nominated office.

Encourages ANAC members to run for office—this includes making sure that the diverse nature of the membership is reflected in the slate of candidates.
This committee has concentrated time commitment that is short in duration. This requires a few teleconferences and some e-mail communication. The phone time in contacting references can be accomplished in a couple of hours. Total time commitment, outside of the national conference, over the year is less than 8 hours for committee members. The Committee meets for two hours at the national conference and spends considerable time talking to members about serving the ANAC membership as elected leaders of the Association.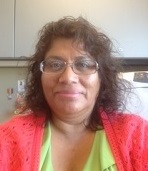 2015 Nominating Chair: Marian Santillan Rabe
2015 Nominating Chair-Elect: John Brion
2015 Nominating Committee Members: Crystal Chapman Lambert, Carrie Jeffries, Shane Neely-Smith
2015 Board of Directors Liaison to the Nominations Committee: Michelle Agnoli
Interested in running for a National Office position? Please click here to download information.
Committee Chair: Please click here to submit your Quarterly Reports electronically. Click here to submit your Annual Committee report.