The mission of the Public Policy & Advocacy Committee is to support and promote the involvement of ANAC members in matters of public policy and patient advocacy germane to HIV Nursing, and the care of persons living with or affected by HIV disease. The committee is dedicated to ensuring that the voice of HIV Nursing is not only heard, but sought out, respected and acted upon when issues of policy and advocacy are being discussed and decided.

Specific Objectives of this committee are:
To increase ANAC member awareness and understanding of key policy issues in HIV Nursing and Patient Care (including Prevention, Education, Research, and Clinical Care) at local, state, regional, national and global levels.
To ensure the inclusion and active involvement of ANAC in domestic and international policy-making activities which impact HIV Nursing and Patient Care.
To create mechanisms through which information on current and emergent public policy and advocacy issues may be rapidly exchanged among members.
To provide ongoing education and training for members committed to increasing their active involvement in matters of public policy and/or patient advocacy.
There is a monthly time committment of at least one to two hours each month. This committee meets by conference call quarterly and gathers in committee at the Annual Conference.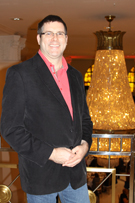 2014 Public Policy & Advocacy Committee Chair: J. Craig Phillips
2014 Public Policy & Advocacy Committee Members: Shewmaker, Allison Webel, JoAnne Bennett, Susan Stringari Murray, Carol Dawson Rose, Donna Gullette
2014 Board of Directors Liaison to the Public Policy Committee: Norma Rolfsen
Committee Chair: Please click here to submit your Quarterly Reports electronically. Click here to submit your Annual Committee report.
To view the Policy & Advocacy Committee's Quartery Reports, please click here.