International Nursing Network for HIV/AIDS Research
Director: William L. Holzemer, RN, PhD, FAAN (bill.holzemer@rutgers.edu)
Co-Directors: Carmen J. Portillo, RN, PhD, FAAN (carmen.portillo@ucsf.edu) & Carol Dawson Rose, RN, PhD, FAAN (Carol.Dawson-Rose@ucsf.edu)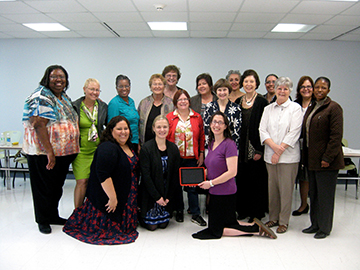 HIV/AIDS continues to be a significant threat to public health throughout the world. We believe that the generation and sharing of nursing research has the potential to positively influence quality of care and patient outcomes across the spectrum of HIV disease. We believe that this mission is best achieved through the ongoing collaboration of nurse scientists throughout the world. To learn more about the Network, please click here to read an article authored by Director Dr. Bill Holzemer, click here to review a poster presented at the 2012 ANAC Annual Conference and click here to download a brochure about the Network.
Goals
Improve the quality of care for persons living with and affected by HIV/AIDS;
Link nurse scientists and clinicians working in HIV/AIDS;
Participate in developing an international agenda for HIV/AIDS research in nursing;
Generate cross-cultural and cross-national research in HIV/AIDS;
Promote the active involvement of nurse researchers throughout the word; and
Identify and train nurse scientists.
Research Network Strategies
Develop and implement an international HIV/AIDS nursing research program.
Foster communication among Network participants through regular meetings and other means, e.g. email.
Share conceptual, methodological, and technical expertise.
Conduct cross-cultural, cross-national nursing research studies (currently on the 4th study, see Projects below).
Establish international nursing research database in HIV/AIDS.
Disseminate study findings through international presentations and publications.
Research Studies
Study I: Predictors of Adherence in HIV/AIDS
Study II: Symptom Management for Persons with HIV Disease
Study III: Self-care Symptom Management in HIV/AIDS
Study IV: The Efficacy of the HIV/AIDS Symptom Management Manual
Study V: Exploring the Role of Self-Compassion, Self-Efficacy and Self-Esteem for HIV-Positive Individuals Managing Their HIV
Study VI: Health Literacy: People Living with HIV, Health Care Providers, and Professional Care Team Members
Publications
Meetings & Conference
Network Meeting Minutes
Conference Reports
Nursing Science & HIV/AIDS: Global Challenges and Opportunities, July 7-8, 2004, Chiang Mai, Thailand (PDF file)
Enhancing HIV/AIDS Prevention, Treatment and Care through Nursing Research, August 10-11, 2006, Toronto, Canada (PDF file)