The Research Committee's purpose is to encourage novice researchers and promote the integration of research into activities of the association.
Activities:
Reviews and rates abstracts for the annual conference
Selects the recipients of research awards
Judges student posters at the annual conference
Engages in other activities as needed to advance the research mission of the organization
Members spend an average of five hours/year in these activities. The committee meets in person at the annual conference and by email as needed.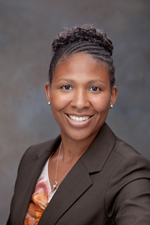 2015 Research Committee Chair: Jennifer Stewart
2015 Committee Members: Donna Taliaferro, We Ti-Chen, Dorothy Murphy, Susan Gaskins, John Nelson, Crystal Chapman Lambert, Jean Kemmpainen
2015 Board of Directors Liaison to the Research Committee: Joachim Voss
Committee Chair: Please click here to submit your Quarterly Report electronically. Click here to submit your Annual Committee report.
To view the Research Committee's Quarterly Report, please click here.