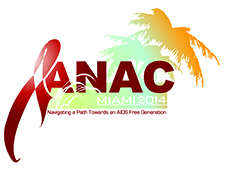 Hyatt Regency Miami
400 South East Second Avenue
Miami, Florida, USA, 33131-2197
Tel: +1 305 358 1234
Fax: +1 305 358 0529
To view the hotel, click here.
To make reservations, click here. or 1-888-421-1442

Room Rates per Night
Room rate is $159.00 for a single or double room
Use ANAC as your code to receive the discounted room rate
Room tax and other optional taxes will be charged
Room block closes on October 10, 2014 or until the block is filled, whichever comes first.
Directions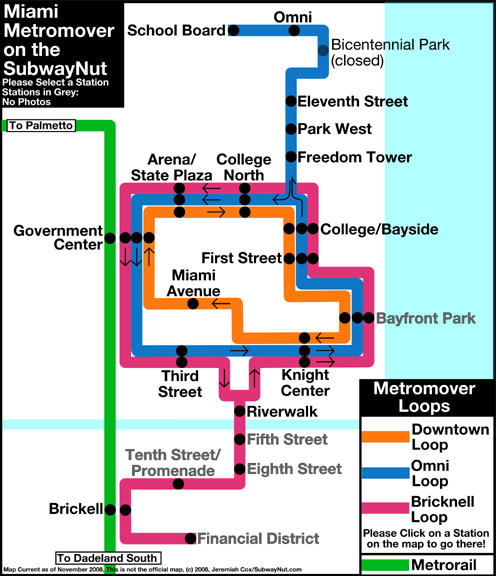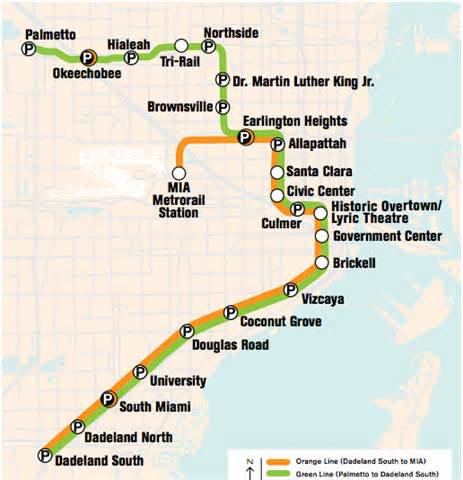 Ground Transportation From the Airport:
Public Transportation
Follow the signs in baggage claim to the Metro Rail Train. Access the Orange Line Train to the Government Center Station. The current fare is $2.25 each way per person. Exit the train at Government Center Station. At the Government Center Station, transfer from the Metro Rail to the People Mover Inner Loop. Train/Monorail (Omni or Downtown Loop- Do not take the Brickell Loop People Mover). The People Mover is free/no fare required. Exit the People Mover Inner Loop at the Knight Center Station. Take the escalator/elevator down to the Knight Center Station Lobby. Follow the signs at the Knight Center Station Lobby to the Hyatt- there is a walk adjoining the two buildings.
Go Shuttle from the Fort Lauderdale Airport. The cost is $25.
Miami Metro
http://www.miamidade.gov/transit/miami-international-airport-station.asp
Driving
From Miami International Airport (8 miles)
Take 836 east, go through tolls and stay to the right side. Take I-95 South Exit-Downtown. Once on I-95, stay in the left hand lane and take Exit 2A/Biscayne Boulevard. Stay in right hand lane at the end of the ramp, the Hyatt Regency will be on the immediate right side.
Parking
Parking can be a challenge in downtown Miami, but Hyatt Regency Miami offers guests the convenience of indoor valet parking with in/out privileges as well as secure garaged self-parking.

Miami Valet Parking Rates:
0-2 hours $14
2-3 hours $17
3-4 hours $20
4-5 hours $23
5 hours max $35
Overnight $35
Special Event $40

Valet parking charges include in and out privileges. No vans, trucks or large vehicles.

Miami Self-Parking Rates:
$19, payable by cash or credit card. Self-parking is in a garage with no in/out privileges.
Valet Parking: (Hyatt Regency Miami/Central Parking)
The hotel only provides valet parking. The rates are as follows:
0 –2 Hours $14
2 –3 Hours $17
3 –4 Hours $20
4 –5 Hours $23
6 –24 Hours $35
Overnight guests $35

These rates include in and out privilege-vehicle can be taken in and out without additional charge within a 24 hour period
Self Parking ( Miami Parking System-Municipal Garage #4)
Self-parking is available at parking lots and garages located across the street from the Hyatt. There are additional open lots on the perimeter of the hotel.

We suggest the Miami Tower Building municipal parking garage for self-parking.
The Miami Tower Building has a walkway that connects with the hotel in case of inclement weather. Payment for this parking is handled directly with the garage cashier and/or vending payment machines.
MUNICIPAL GARAGE PARKING RATES (Miami Tower):
30 MINUTES- 1 HOUR $7.00
EACH ADDDITIONAL ½ HOUR $3.00
MAX PER DAY $19.00
SATURDAY AND SUNDAY $9.00 FLAT RATE
SPECIAL EVENT $10.00 (James L. Knight/Hyatt- max 10 hours)

There is not in or out privilege at the garage- there is a charge to park each time the vehicle is retrieved.