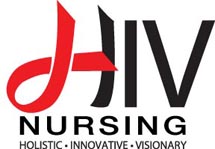 ANAC's 26th Annual Conference
November 21-23, 2013
Conference Objectives
Identify current research and evidence based practices pertaining to holistic HIV care;
Evaluate innovate approaches to HIV prevention, treatment, and care in domestic and international settings;
Create a vision to improve the health outcomes of underserved populations affected and infected with HIV;
Discuss the leadership role of nurses in health care reform and health policy.
Conference Overview
The Conference will address international and domestic issues related to HIV/AIDS for nurses new to the specialty as well as experienced clinicians and researchers. Various learning activities, expert speakers, symposia, roundtable discussions, and presentations (practice, education/administration, and research) will address HIV nursing issues related to the conference objectives.
Nurses play a critical role in the delivery of healthcare, educational, and counseling services to individuals with HIV and AIDS. The 2013 conference has been organized to meet the learning needs of all levels, from novice to expert. Recognizing that new HIV nurses join us each year, there will be basic and introductory sessions to provide key information. There will be a track for Advance Practice Nurses at this year's Conference. There will be 14 nursing contact hours and Pharmacological CNE offered. Researchers, educators, administrators, and clinicians will appreciate the abstract sessions presented by peers from across the nation.
Continuing Education Contact Hours
This activity has been submitted to the Ohio Nurses Association for approval to award contact hours. The Ohio Nurses Association (OBN-001-91) is an accredited approver by the American Nurses Credentialing Center's Commission on Accreditation.
2013 Conference Committee
Barbara Blake, RN, PhD, ACRN
Conference Chair
Smyrna, GA
Sheldon Fields, PhD, ARNP, FNP-BC, AACRN, DPNAP, FAANP
Commitee Co-Chair, Chair, ANAC2014
Miami, FL
Rebecca Carr, PhD
Clemson, SC
Robert Dodge, PhD, RN, ANP, BC, AACRN
Raleigh, NC
Rosemary Donnelly, MSN, APRN-BC, ACRN
Atlanta, GA
Dennis Flores, BSN, ACRN
Dallas, GA
Susan Gaskins, MPH, DSN, ACRN
Northport, AL
Jennifer Gray, RN, PhD
Arlington, TX
Don Kurtyka, PhD, ARNP, BC, MS, MBA
Board Liaison
Odessa, FL
Donna Taliaferro, PhD, RN
St. Louis, MO