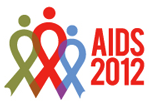 SAVE THE DATE
ANAC and our Co-Sponsors are proud to host an
International Nursing Reception:
A Call to Action
Saturday July 21 - 6:00 pm - 8:00 pm
Embassy Suites DC Convention Center Hotel
This reception kicks off a week of activities and actions for and about nurses.
Light Refreshments will be served.
ANAC acknowledges the support of the following Co-Sponsors:










---
Join ANAC for a Satellite Session
Nurse Models of HIV Care & Treatment:
Addressing Health Workforce Shortages for Long-Term Sustainability
Monday, July 23, 7:00 am – 8:30 am
Mini Room 1
This workshop will provide an overview of the various data on nurse models of care and treatment for HIV/AIDS and co-morbid diseases. The areas of the world with the greatest burden of HIV often have a dual challenge in human resources necessary for healthcare delivery. With an ever growing physician-patient ratio, vastly different models of care have been required. Data on nurse care models that incorporate treatment initiation and management as well as case management have been shown to improve access, be highly sustainable and produce patient outcomes that are non-inferior to the physician care models. The challenges, however, continue to impede this evidence-based intervention.
Speakers & Topics include:
Suzanne Willard, PhD, CRNP, FAAN – Moderator
Carmen Portillo, RN, PhD, FAAN - Review of the IOM Report "Preparing for the Future of HIV/AIDS in Africa – A Shared Responsibility"
Deborah von Zinkernagel, RN, MS - Nursing and the Global Response to HIV/AIDS
Kate Tulenko, MD, MPH, MPhil - Overcoming the Last Barrier to Universal Access: Team Approaches to HIV/AIDS Prevention, Treatment and Care
Donna Sabatino, RN, ACRN – ANAC & Policy: Affecting Change Through Advocacy
Jason Farley, PhD, MPH, CRNP - Preparing for the Future of HIV/AIDS Nursing: A Roadmap to Success
Light refreshments will be served
Click here to pre-register for this session
---