Essentials of Transgender Health: An Integrated Approach to Gender-Related Care and HIV

Essentials of Transgender Health:
An Integrated Approach to Gender-Related
Care and HIV
Saturday, November 8, 2014
10:45 am –12:15 pm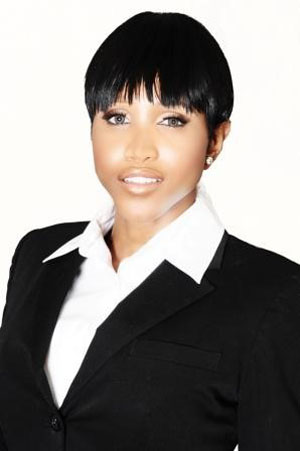 Ayana Elliott, DNP, APRN, FNP-C
The Elliott Group, LLC
University of the District of Columbia
ayana.elliott@udc.edu
Transgender people have long faced challenges in accessing quality culturally congruent healthcare. Transgender people of color experience these challenges far greater than their white counter parts. The greatest barriers are accessing health care services that are uniquely tailored to their gender and ethno-cultural health needs and well-being. Therefore they are at greater risk for poorer health, disease including HIV/AIDS, and even death. This presentation will discuss the basic concepts relevant to the lived experiences of transgender women and men, their general health concerns, and a culturally congruent HIV primary care continuum for the transgender patient that aligns with the National HIV/AIDS Strategy. We will also look at starting cross-sex hormone therapy for gender transition from the evaluation stage of considering co-morbid health conditions and health risk factors to prescribing an initial regimen.
Participants in this workshop will learn about barriers to care, syndemic factors that exacerbate risk for HIV, the importance of necessary HIV prevention, strategies for engagement and retention in quality HIV primary care, and gender-specific care modalities to achieve optimal health in the face of gender transition. The workshop will use a combination of didactic teaching, case studies and group discussion.
Ayana Elliott is a native of Washington, DC. She received her undergraduate nursing degrees from the University of the District of Columbia in 2002 and 2005, followed by a Masters of Science degree from the Family Nurse Practitioner program in 2008 at the University of Maryland School of Nursing in Baltimore, Maryland. In 2011, she received her Doctor of Nursing Practice degree with honors from Chatham University in Pittsburgh, Pennsylvania. She is certified by the American Association of Nurse Practitioners as a family nurse practitioner, a member of the American Academy of HIV Medicine and has clinical expertise in family medicine, medical oncology, HIV and transgender health. She is currently the Director of Health Services at the University of the District of Columbia in Washington, DC. In collaboration with institutions across the nation, Dr. Elliott's health research focuses on health promotion, prevention, and primary care for adult and adolescent transgender persons of color on studies that will identify novel strategies in the prevention of HIV/AIDS, determine structural barriers to testing, prevention and treatment of HIV, and methodologies to enhance the quality of care to HIV+ transgender women of color. As an entrepreneur and a self-made brand, she serves the principal and lead health consultant for The Elliott Group, LLC.
She has trained over 100 healthcare providers (doctors, physician assistants, nurses, and other nurse practitioners) on administering competent primary healthcare services to transgender persons in community health centers, acute ambulatory care settings, and correctional institutions.
Dr. Elliott has presented her work in advancing health outcomes for transgender persons at national professional conferences. She has served as an invited guest lecturer and panelist speaking on transgender health issues for institutions and organizations across the United States and the White House.
She has done extensive work with a number of non-profit community-based organizations to develop programs and research that promote health and wellness among transgender people.
Ayana 's signature motto is..."standing in the gap for mankind."