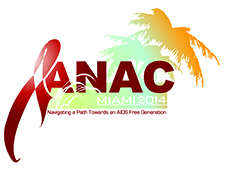 ANAC2014 Registration Information
Your Registration Fee Includes:
Main conference educational sessions, exhibits, poster sessions, and roundtable discussions;
Acess to all satellite programs;
Gala Reception;
CE contact hours;
Conference meeting materials;
Complimentary lunch and coffee breaks in the Exhibit Hall.
Registration Fees
Fee from
7/1/2014 - 11/8/2014
ANAC Member (Active and Affiliate)
$395
ANAC Member (Student)
$225
ANAC Member (Disabled)
$225
ANAC Member (Retired)
$225
Non-Member (Fee includes 1-year ANAC Membership)
$485
Daily Registration
$175 per day
Guest Registration (includes Awards Dinner & exhibit Hall)
$200 per guest
On-Line Registration
Click here to securely register online for the ANAC2014 Conference. If you prefer to download a registration form and mail in your payment, please click here. Online registration will be open through November 5. Onsite registration will be available.
Onsite Registration Dates & Times
Wednesday, November 5: 12:00 noon - 5:00 pm
Thursday, November 6: 10:30 am - 3:30 pm
Friday, November 7: 8:00 am - 3:30 pm
Saturday, November 8: 8:00 am - 12:00 noon
Letters of Invitation
If you require a Letter of Invitation in order to attend ANAC's Annual Conference, please click here for a downloadable form.
Cancellation Policy
Registration cancellations received in writing by the ANAC National Offce on or before October 24, 2014 will receive a full refund, less a $50 administrative fee. All cancellation requests must be made in writing. Cancellations received after close of business on October 24, 2014 are nonrefundable.