ANAC2013

Pre-Conference
Health Informatics and Mobile Health: Leveraging Novel technologies for HIV Prevention and Care
Wednesday, November 20, 2013
1:00 pm - 6:00 pm
International B
The purpose of this activity is to increase HIV nurses' knowledge of eHealth and mHealth definitions, applications and relevance to their practice and for use with their colleagues and patients.
This program will cover foundational concepts in Health Informatics and Mobile Health, how patients integrate technology in their care, and novel new technologies for HIV prevention and care.
Digital Innovations: Yesterday's Science Fiction to Today's Tools
System Design and Analysis
Apps and new technologies in health care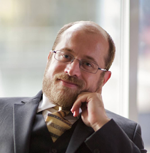 Pierre-Cedric Crouch, PhD(c), RN, ANP-BC, ACRN
University of California, San Francisco
San Francisco VA Medical Center
pierre-cedric.crouch@ucsf.edu
Pierre-Cédric Crouch, PhD©, RN, ANP-BC, ACRN is a Nurse Practitioner at the Clinical and Translational Sciences Institute at the San Francisco VAMC and a doctoral nursing student at UCSF. Pierre has been a nurse for 14 years and a nurse practitioner for 6 years specializing in HIV care. His doctoral research is focused on the impact of electronic personal health records on patient empowerment in HIV. His interests also include how patients use technologies in accessing healthcare and how providing unfettered access to health information can improve outcomes in HIV care.
This presentation will include some foundational informatics concepts from system design to professional development in for beginners. Novel Apps and new technologies will be examined.
Objectives: At the conclusion of this presentation, participants will be able to:
Define foundational concepts in technology;
Identify relevant apps in healthcare;
Health IT Initiatives: An Overview from the office of the National Coordinator for Health IT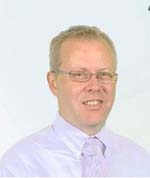 James B. Daniel, MPH
Public Health Coordinator
Office of the national coordinator for Health Information Technology
james.daniels@hhs.gov
James Daniel, MPH has served as the Public Health Coordinator for the Office of the National Coordinator since 2011. Mr. Daniel holds an MPH from Boston University and a BA in Microbiology from the University of Texas. Before working for ONC, Mr. Daniel worked for over ten years for the Massachusetts Department of Public Health where he served as Chief Information Officer during the last four years of his tenure. Previously, Mr. Daniel also served as the Director of Informatics for the Bureau of Communicable Disease Control, Health Alert Network Coordinator and as an Infectious Disease Epidemiologist.

Objectives: At the conclusion of this presentation, participants will be able to:
• Understand the roles of various ONC Grantees;
• Understand the CMS Incentive Program and specifically the PH Meaningful Use measures and how the relate to HIV care;
• Understand ONC initiatives related to HIV care including Health Information Exchange, Structured Data Capture and Clinical Quality Measures.
Break with Demo Stations from the ONC and eMOCHA
Mobile Health Technologies for HIV Care and Prevention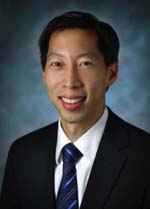 Larry William Chang, MD, MPH
Assistant Professor of Medicine and International Health
Associate Director of the Global mHealth Initiative
Johns Hopkins University
larrywillchang@gmail.com
Larry William Chang, MD, MPH is an Assistant Professor of Medicine in the Division of Infectious Diseases at the Johns Hopkins University School of Medicine with a joint appointment in the Social and Behavioral Intervention Program in the Department of International Health at the Bloomberg School of Public Health and an Investigator with the Rakai Health Sciences Program in Uganda. Dr. Chang is an infectious diseases physician and researcher who has directed most of his effort on HIV-related health issues affecting sub-Saharan Africa and urban America for the past 14 years, primarily focused on operations and implementation research to improve HIV/AIDS care through innovative and pragmatic strategies, including the use of peer-based strategies and the application and evaluation of mHealth interventions. Dr. Chang is Associate Director of the Johns Hopkins Global mHealth Initiative and the Scientific Director for eMOCHA (electronic Mobile Open-Source Comprehensive Health Application, www.emocha.org), a mHealth platform developed at the Johns Hopkins Center for Clinical Global Health Education for improving global health care delivery and education.
This presentation will first introduce basic concepts of mHealth (mobile technologies for health) including what is mHealth, what are the range of technologies being used for mHealth, and what are important considerations when thinking about mHealth for HIV-related care and prevention. Recent research on the use of mHealth for HIV care and prevention will be summarized. Future directions will also be discussed. Finally, how mHealth is relevant to ANAC nurses and their patients will be explored.
Objectives: At the conclusion of this presentation, participants will be able to:
• Impart a basic understanding of what mHealth is and how it is relevant in HIV care and prevention.
Social Media for HIV Prevention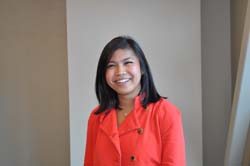 Megan Canon, MPH
Social Marketing Manager, San Francisco AIDS Foundation
mcanon@sfaf.org

Megan Canon, MPH is the Social Marketing Manager for San Francisco AIDS Foundation. She oversees the development and management of public health campaigns, social media, social marketing and public forums. Megan is responsible for handling community affairs as they relate to increasing the public's understanding, value and support of the foundation's work as well as their HIV literacy. She received her Master in Public Health from University of California, Berkeley.
Presentation: More community organizations are investing resources in social media. Yet without a strategy, it can be difficult to effectively engage with stakeholders. Here we describe San Francisco AIDS Foundation's efforts to develop and implement evidence-based Facebook best practices, along with case studies of how the foundation has effectively leveraged social media in our recent public health campaigns, Many Shades of Gay and PrEP Facts.
Objectives: At the conclusion of this presentation, participants will be able to:
• Identify strategic ways to both grow and engage with Facebook fan-base;
• Evaluate how social media furthers organization's strategic goals.
Break with Demo Stations from the ONC and eMOCHA
Digital Divide and Patient Centered Approach to Technology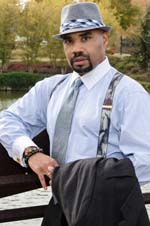 Christopher Ervin, MD
Director of Development of Aniz, Inc.
development@aniz.org
Christopher Eric Ervin, MD is the Director of Development for Aniz, Inc., a community-based nonprofit whose focus is HIV/AIDS prevention, education and treatment for those with mental health and substance concerns. His responsibilities with the organization include grant development, fundraising activities, partnership development and resource allocation. Dr. Ervin is a Fellow of the Institute of HIV Prevention Leadership and the Black AIDS Institute's African American HIV University. In addition, Dr. Ervin serves as a principal with WFG Equity, a health equity consulting firm in Atlanta.
Presentation: The healthcare system is undergoing a seismic shift in the delivery of health services. Centuries ago, healthcare delivery became based on experiments and research, in the mid 20th century heralded the era of antibiotics and other medicines. This period was followed later in the century by advances in surgical techniques, advances in research and diagnostics. Now we are in era using the technology to increase efficiency, lower costs, be more informative, and better serve the patient. We are seeing the promotion of electronic medical records (EMR) and developing products with the goal of improving healthcare outcomes. Though these are noble goals, there has always been and will always be a need to put the patient first. The goal of this presentation is to identify the challenges of the new technologies available to the healthcare providers that may act as barriers to delivery of quality and patient-centered healthcare.
Objectives: At the conclusion of this presentation, participants will be able to:
• Be knowledgeable of the concept of the "digital divide" and how it impacts patients health;
• Understand the benefits and limitations of using health information technology for the use of patient care;
• Understand the use of technology/social media to provide health information to patients.
Round Table Discussion
Wrap up and Evaluation
Continuing Education Contact Hours
This activity has been submitted to the Ohio Nurses Association for approval to award contact hours. The Ohio Nurses Association (OBN-001-91) is an accredited approver by the American Nurses Credentialing Center's Commission on Accreditation.
This workshop is supported by a grant from The Institute for Technology in HealthCare. It is a non-profit organization, located in Washington, DC. The Institute for Technology in HealthCare is concerned with the use of technology to benefit health care. For more information about the Institute for Technology in HealthCare please visit their website at www.ithcawards.org.