ANAC2013

Keynote Address
A New Call for Reforming Practice:
Transforming HIV Care in the Age of Reform
Thursday, November 21, 2013
4:30 pm – 6:00 pm
Carnegie Salon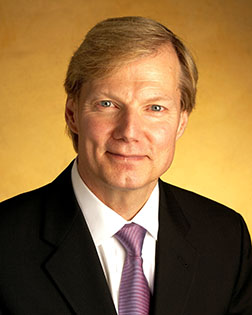 Tim Porter-O'Grady, DM, EdD, ScD(h), APRN, FAAN, FACCWS
Senior Partner
TIM PORTER-O'GRADY ASSOCIATES, INC.
Clinical Professor, Leadership Scholar, The Ohio State University
www.tpogassociates.com
The Keynote Address will specifically focus on ownership and accountability, drivers of health reform, and the role of the HIV nurse in providing clinical leadership and follow through in a transforming health system. The focus will reflect the requisite of a professional approach to changing practice and the obligations of individual practitioners to make good decisions and to act on them. Implications are included for the clinicians, their partners, and their decision councils with regard to ownership, engagement, and commitment to confront the issues of health system change and their fit with value-driven nursing practice. Emphasis will be on guiding HIV nurses to re-focus on the new economics of nursing practice, emphasizing value, health impact and outcome in a way that actualizes the principles and foundations of the Patient Protection & Affordable Care Act.
Attendees will learn a new frame for professional practice and the increasing importance of value-driven accountability, deeper commitment to evidence driven quality within the context of the components of sustainable excellence that makes a definable difference in the lives of those HIV providers. The speaker will move from the general to the specific, talking primarily about contextual changes having an impact on the accountabilities of clinicians rather than simply focusing on activities. Discussion will stay centered on the forces reflecting the kinds of changes clinicians can expect in their role in a transformed health care environment.
****************************************
Dr. Tim Porter-O'Grady has been involved in health care for 43 years and has held roles from staff nurse to senior executive in a variety of health care settings. Tim is currently senior partner of an international healthcare consulting firm in Atlanta specializing in health futures, organizational innovation, conflict and change, as well as complex health service delivery models. He is noted for his work on shared governance models, clinical leadership, conflict, innovation, complex systems, and health futures. As associate professor and leadership scholar at Arizona State University, College of Nursing and Health Innovation, he has co-led the implementation of the new Masters, PhD and DNP tracks in Health Innovation. He is also Clinical Professor and Leadership Scholar at the Ohio State University College of Nursing and is a member of the Dean's Advisory Board and an adjunct professor at Emory University, School Nursing, Atlanta, GA.
Dr. Porter-O'Grady holds graduate degrees in clinical leadership, 2 earned doctorates; one in learning behavior and a second in organizational and systems leadership. In addition, he received a Doctor of Science degree, honoris causa, from the Medical University of Ohio. He is a Fellow in the American Academy of Nursing and is a clinical Fellow in the American College of Clinical Wound Specialists.
Tim has published extensively in health care with over 175 professional journal articles and 22 books and is an 8-time winner of the AJN Healthcare Book of the Year Award. He has consulted internationally with over 600 institutions and has lectured in over 1200 settings internationally. He has held a number of offices in professional associations and national and community boards such as the vice chair of the governing board of both Catholic Health East and the American Nurses Foundation, governor with Sigma Theta Tau International, president of AID Atlanta, and the STT International Foundation, just to name a few. Among a number of honors, Tim has been recognized by American Organization of Nurse Executives with their Lifetime Achievement Award and by the American Nurses Association with the Luther Christman Award.