ANAC2014 Call for Abstracts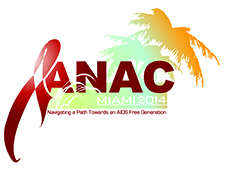 Abstract submission is open!
DEADLINE FOR SUBMISSION: March 24, 2014
Only on-line submissions will be accepted
Follow all instructions carefully.
Once you register with Oxford Abstracts, you will receive a zip file with instructions and templates.
Submission instructions are available to preview on ANAC's website.
Abstracts submitted incorrectly or with missing sections will not be accepted for review.
Late breaker abstracts: Late Breakers will be accepted from August 1, 2014 to August 18, 2014. See the abstract submission guidelines for more details.
All abstracts (except for Late Breakers) will be notified of acceptance by June 6, 2014.
Please e-mail Kathy Reihl if you have any concerns or questions.